Last week, on October 19th and 20th, 2023, within the premises of the Pučko otvoreno učilište in Koprivnica, the energy experts of REA North organized the inaugural training module on nearly Zero Energy Buildings (nZEB) for public administration personnel.
The primary objective was to inform and educate employees about the possibilities of renovating existing buildings for enhanced energy efficiency and constructing new buildings in accordance with the nZEB standard.
This training session brought together representatives from the relevant departments responsible for construction and spatial planning in the cities of Koprivnica, Križevci, and Ludbreg.
Its purpose was to acquaint employees from these departments with the principles of nearly Zero Energy Building (nZEB) standards, preparing them for the planning, execution, and oversight of subsequent nZEB projects at the local level.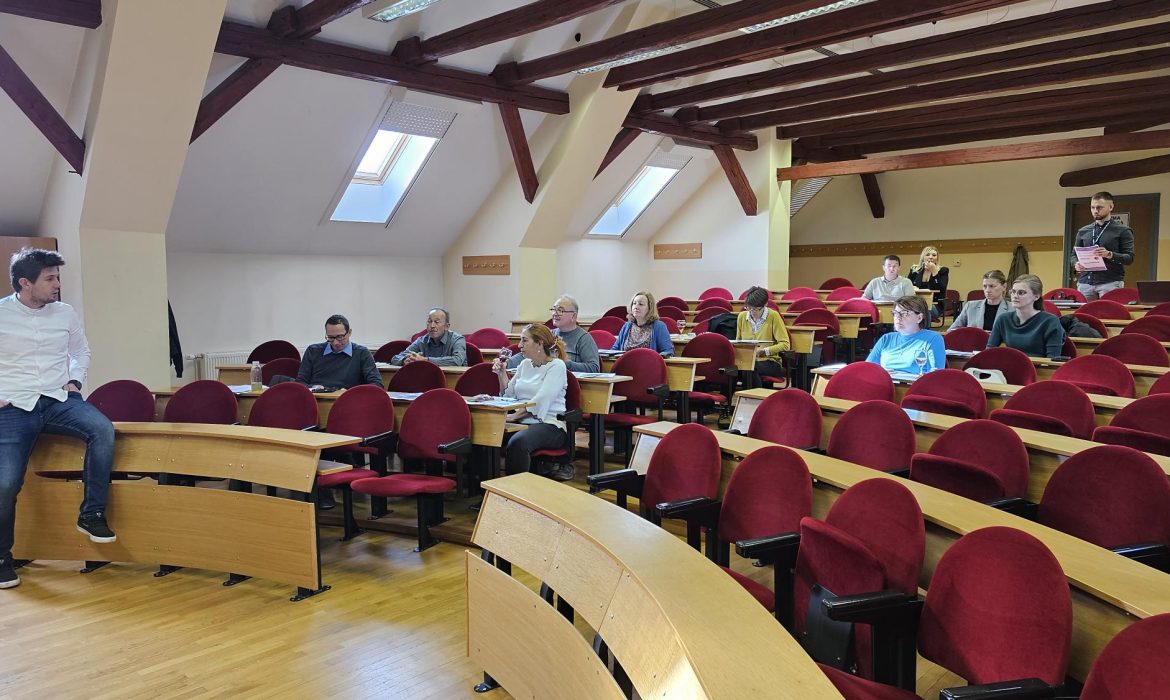 Over the course of the two-day training, interactive activities were incorporated to encourage participants to engage in active discussions, partake in practical exercises focused on solving specific tasks, and familiarize themselves with equipment for assessing work quality, such as the blower door test and a thermographic camera.
Upon completion of the training, participants received certificates acknowledging their successful completion of the program.
This training initiative was conducted as part of the EU project nZEB Ready, which aims to boost market readiness for the adoption of nZEB standards.
It represents the first in a series of forthcoming training sessions that REA North will organize in the upcoming months, catering to experts in construction and energy renovation.
Information about future nZEB training sessions and their schedules will be available on the official website of REA North.