The first part of the educational workshop entitled "Why nZEB?" was held for students of high school programs in the field of construction at the Architectural, natural science and mining school Varazdin as part of the nZEB Ready project.
The workshop started with a short knowledge test, which was used to determine the initial level of knowledge of students who attend high school programs in the field of construction. The students are familiar with nZEB terminology, but there is a big problem in applying what has been learned to practical examples, which will be tried to change during the workshop.
REA North representatives Marija Somogji Loncaric and Damir Mandic explained to the students the principles of nZEB construction, methodology, design guidelines, and example of good practice in City of Varazdin, the new student dormitory, which is classified as an nZEB building.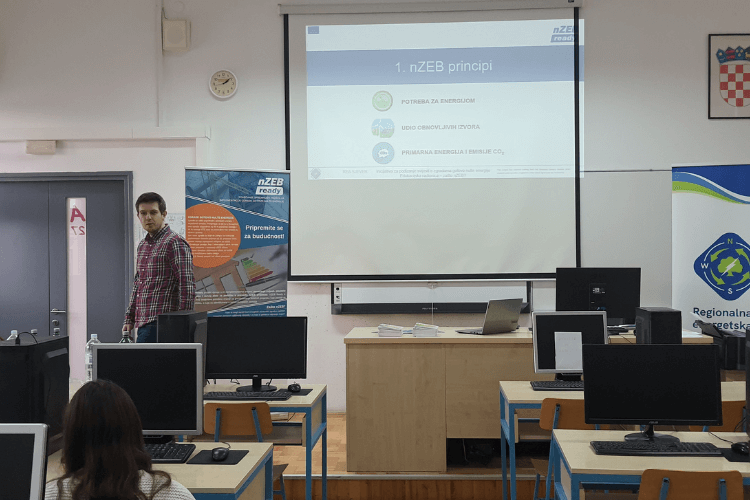 In addition to the educational workshop, the transfer of knowledge from university students to high school students was also held. Representatives of the student association SUPEUS briefly presented the association's work to the students and why nZEB is the future of construction through  "peer-to-peer" transfer of knowledge and experience about nZEB.
The presentation's conclusion included inviting the students to develop their careers in the nZEB direction.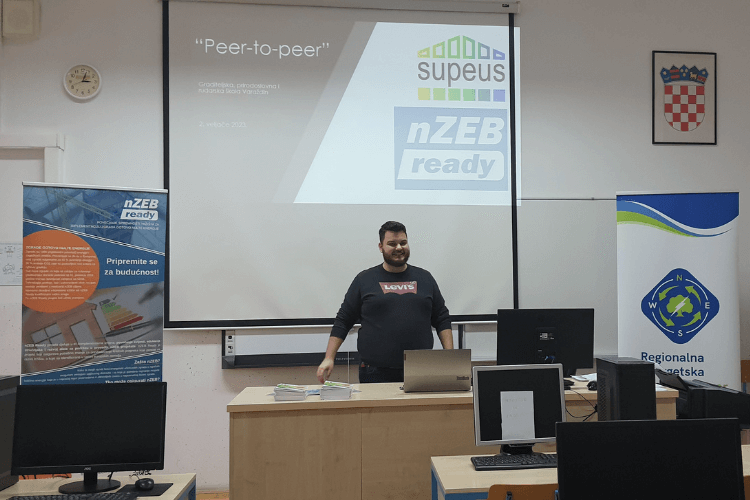 Next activity of the "Why nZEB?" workshop will be held on February 9. Prof. Ph.D. Bojan Milovanovic from the Faculty of Civil Engineering, University of Zagreb, will present what his nZEB career looks like and the projects he worked on for the students.
Through the last activity of the workshop, which is scheduled for February 13, students will try to apply the knowledge gained during the workshop using a real-life example.
About the nZEB Ready project
The nZEB Ready project is co-financed from the Horizon2020 programme and brings together eight partners from six EU countries, while REA North is the only partner from Croatia. The project plans to answer three key questions: Why nZEB, who can deliver nZEB, and how to reach nZEB?
The project's main goal is to increase the market's readiness for the effective implementation of nZEB projects and to stimulate the demand for workers and experts who will have the necessary skills in the energy efficiency and sustainable construction field.