The seventh project meeting with partners from Pécs, Hungary, related to the Green AURA project was held at REA North in Koprivnica.
In partnership with the University of Pécs and the Development Agency Pécs, progress on the project implementation and progress so far have been discussed, along with challenges and activities planned until the end of the project.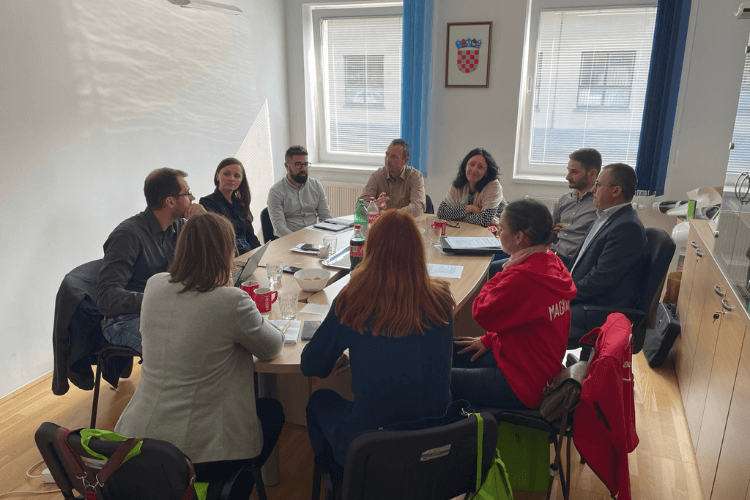 As a follow-up to the project meeting, representatives of REA North and City of Koprivnica demonstrated three of the city's 14 locations with the augmented reality game.
The visited locations were in front of High School Koprivnica (content related to wind energy and wind farms), University North (heat pumps), and Enter building (nZEB).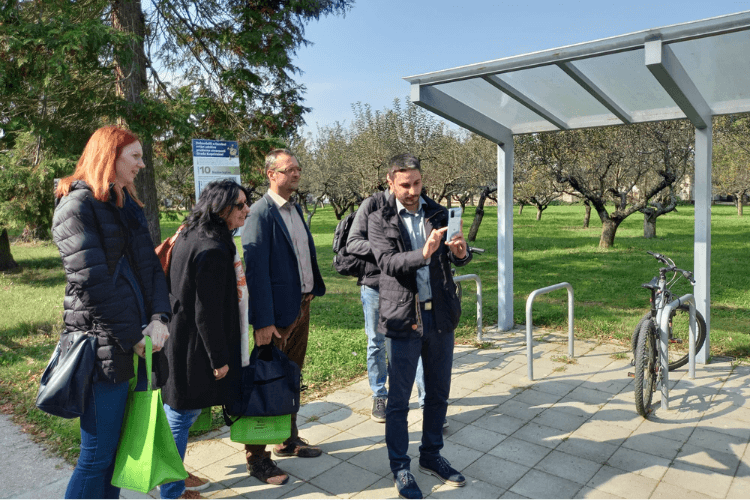 About the Green AURA project
A series of activities is developing during 20 months in collaboration with the University of Pécs, the Development Agency Pécs, and the City of Koprivnica to expand green "living labs", open living laboratories that incorporate modern technology and augmented reality elements.
The goal is to expand Koprivnica's "living lab" and present it as a green, energy-efficient city. In this project, the entire city serve as a training ground for creating educational content on energy efficiency, environmental protection, and climate change.