The second part of the educational workshop entitled "My career is nZEB" was held for students of high school programs in the field of construction at the Architectural, natural science and mining school Varazdin as part of the nZEB Ready project.
Associate professor, Ph.D. Bojan Milovanovic from the Faculty of Civil Engineering, University of Zagreb, joined the workshop, which was held on February 9th. He presented his career as an expert in nZEB construction and shared with students his reasons why he decided to work in that field.
He talked about nZEB construction, i.e. the knowledge and skills needed to direct their careers following the market's needs.
He also emphasized the importance of the cooperation of all professions and lifelong education in sustainable construction, given that technological progress enables the use of new and better materials and systems.
At the workshop, particular emphasis was placed on women's opportunities in the sector, and prof. Milovanović presented the successes of his colleagues and students from the Faculty of Civil Engineering, of which there are more and more.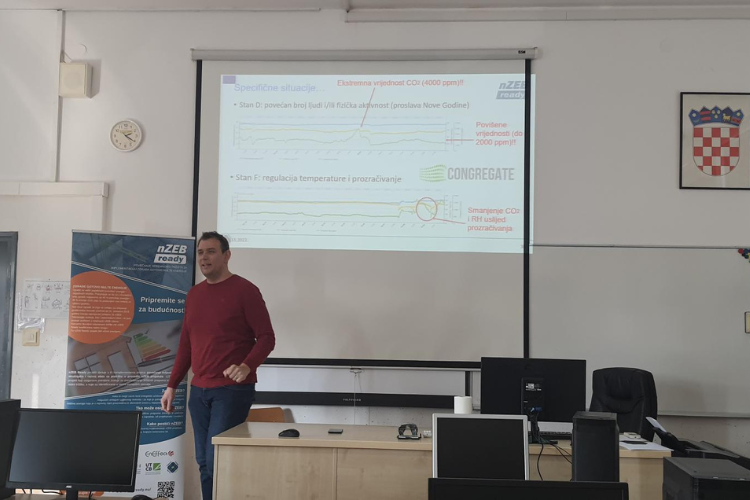 About the nZEB Ready project
The nZEB Ready project is co-financed from the Horizon2020 programme and brings together eight partners from six EU countries, while REA North is the only partner from Croatia. The project plans to answer three key questions: Why nZEB, who can deliver nZEB, and how to reach nZEB?
The project's main goal is to increase the market's readiness for the effective implementation of nZEB projects and to stimulate the demand for workers and experts who will have the necessary skills in the energy efficiency and sustainable construction field.