On the occasion of the European Mobility Week, the fifth consecutive Living Lab event was held in Koprivnica, where all the gathered citizens learned about safe and sustainable transport using augmented reality technology.
On that occasion, the representative of REA North, Zvonimir Perko, presented interactive 3D AR content using the Equinox XR application in Dure Estera Street.
This content aims to familiarize all age groups with energy efficiency. There are 14 distributed locations as well as information boards with instructions.
Mirko Recikrilko from Koprivnica accompanies the player on the way through augmented reality and introduces them to content related to energy, energy efficiency, recycling, renewable energy sources, etc.
As a result, the entire city has become a testing ground for learning and developing educational content about energy efficiency, environmental protection, and the fight against climate change.
If you are interested in learning more about augmented reality, look at the picture below, where you can find all the instructions for downloading and using the application.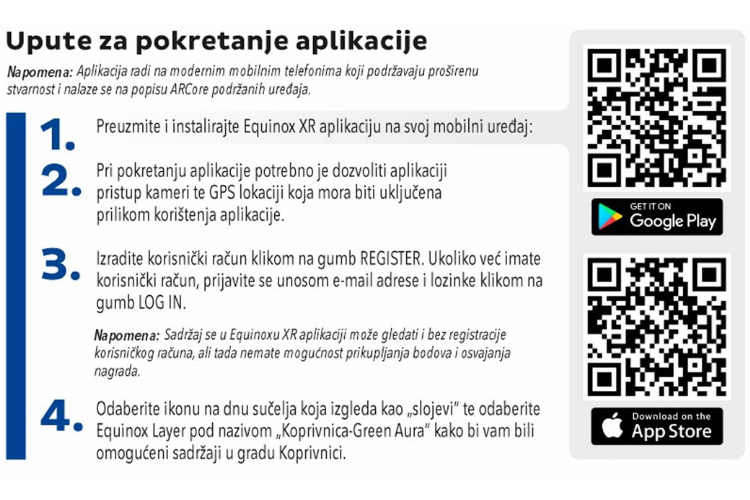 The project "Setting up cooperation of GREEN Communities with Augmented Reality Assisted living labs" (Green Aura) is financed by Interreg V-A Hungary-Croatia Co-operation Programme 2014-2020.