On May 19 and 20, the final conference of the EduFootprint PLUS project was held in Mantua (ITA), in which REA employees, alongside representatives of associated partners from three cities – Koprivnica, Varazdin, and Virovitica participated.
This conference's main goal was to sign a memorandum of understanding supporting the project and its results.
The aim was also to expand the network of partners, supporters of the project, and its derivatives.
Referring to the calculator for estimating the ecological footprint of the building and application for monitoring the reduction of the environmental footprint after applying the appropriate measures according to the Improvement Plan.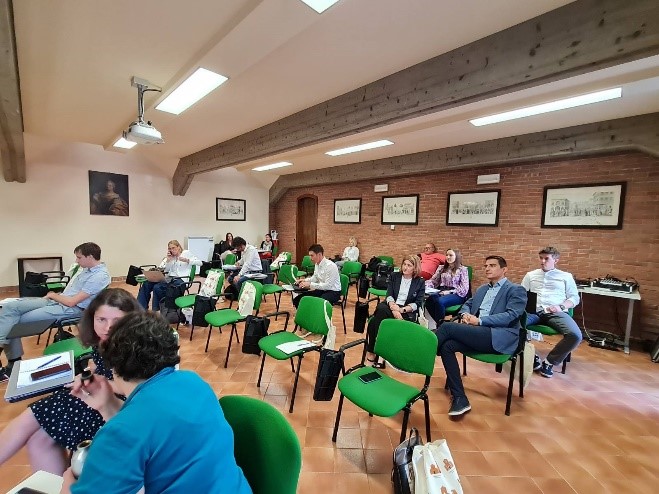 At the conference, employees of REA Sjever presented the results of the activities they carried out at the pilot building of the Duro Ester Elementary School in Koprivnica, with which they had previously achieved successful cooperation.
The EduFootprint project aims to reduce public buildings' environmental footprint using the product life cycle assessment method (LCA) and tools (calculators and applications) developed within the project.
EduFootprint PLUS project is co-financed within the Interreg MED Programme by the European Regional Development Fund.