On Friday, December 16, 2022, the final conference of the Green AURA project (Setting up cooperation of GREEN Communities with Augmented Reality Assisted living labs) was held in Enter Koprivnica.
It is a project that aims to promote energy efficiency and increase citizens' awareness of climate change using Augmented Reality (AR) content.
Representatives of the University of Pécs, the City of Koprivnica, the Development Agency from Pécs, and representatives of REA North all attended this conference as holders and partners on the project.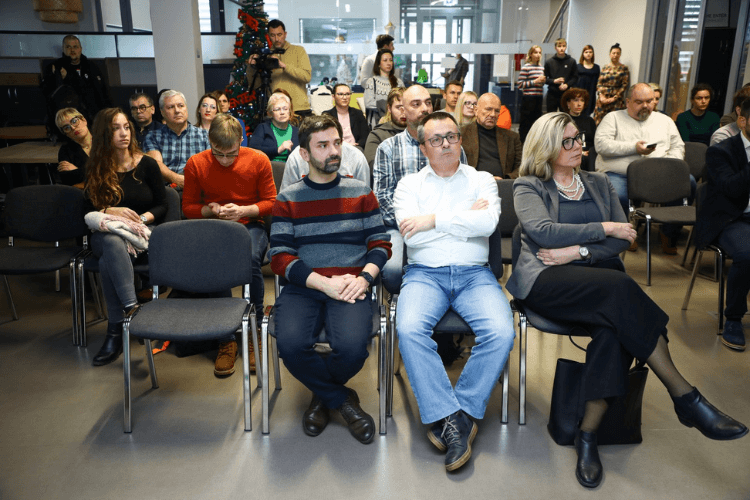 Other than them, representatives of Equinox, MANIC, and InoTeq also attended the conference and held presentations on the possibilities of applying augmented reality through their practical experiences.
The representative of REA North, Zvonimir Perko, presented the main goals and activities carried out during this project.
– We installed augmented reality content at 14 locations in the City of Koprivnica. These are locations that, in reality, already have some content that is connected to some form of energy efficiency solution. Through augmented reality, we wanted to give citizens more information.

For example, in front of a school in Koprivnica that has a photovoltaic power plant, we set up augmented reality content that provides citizens with more information about the sun, solar energy production, the cost-effectiveness of photovoltaics… We also provided special prizes for citizens who visit all the locations, Perko explained.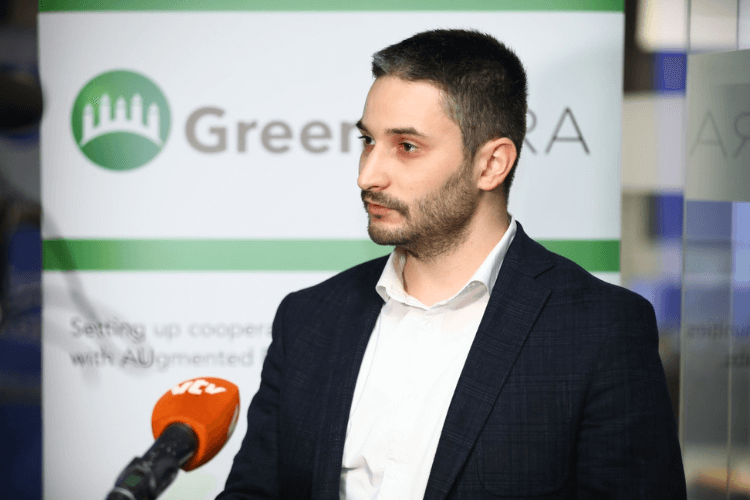 So, regardless of whether the project has ended, citizens can still enjoy research and AR content at the locations shown on the map below.
If you are interested in getting into augmented reality, look at the picture below, and find all the instructions for downloading and using the application.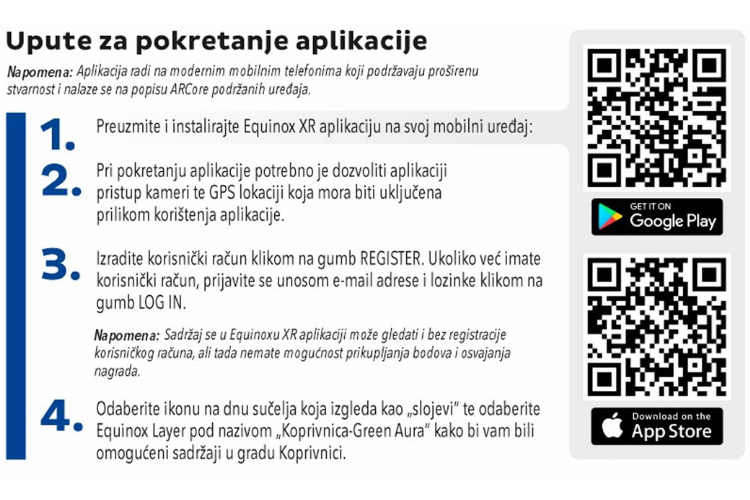 The project "Setting up cooperation of GREEN Communities with Augmented Reality Assisted living labs" (Green Aura) is financed by Interreg V-A Hungary-Croatia Co-operation Programme 2014-2020., lasted 24 months, and its total value is EUR 270,134.45.